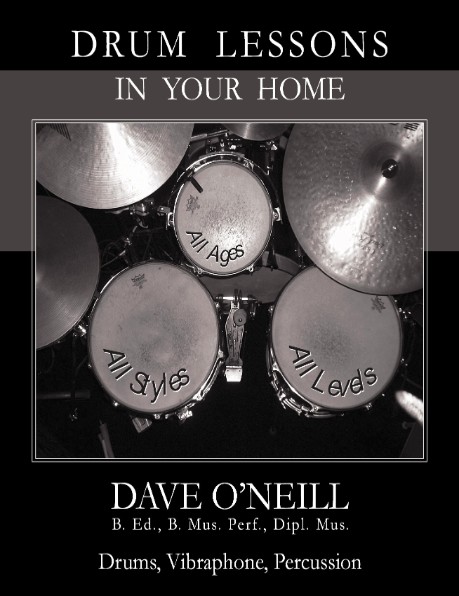 Lessons
Lessons are available in drums, vibraphone, percussion, and music theory, beginner to advanced, general hobbyist to aspiring professional. All lessons are in your home unless otherwise arranged. Please contact me for scheduling and pricing.
Performance
I am available for hire as a drummer, vibraphonist, or percussionist. I can also assemble groups to perform at your function. Please contact me for more details and pricing.
Motivational Speaking
A drum clinic based on the loss of my right hand at age 16, and the process of re-learning basic skills with my left hand, including the drums. This clinic has been presented at various schools in the Waterloo and Upper Grand District School Boards. Please contact me for references, scheduling and pricing.